Perspectives in Eye Care
Since 1994, the Minnesota Eye Foundation has hosted Perspectives in Eye Care, an educational program designed for Doctors of Optometry. This free, one-day event provides up to eight COPE continuing education credits and features speakers from Minnesota Eye Consultants.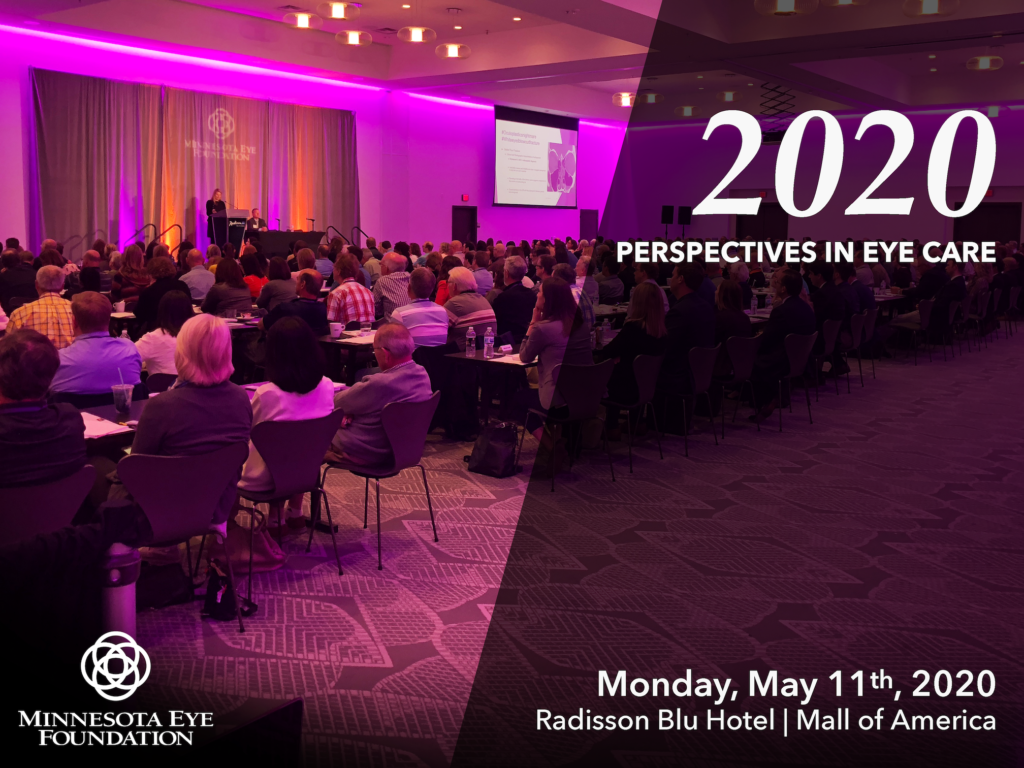 The 2020 Perspectives in Eye Care program is scheduled Monday, May 11 and will take place at the Radisson Blu – Mall of America. Topics include glaucoma management and treatment, ocular surface disease management, refractive surgery and keratoconus treatment options, cataract surgery advancements, corneal surgery options, oculoplastic surgery and treatment options, and ophthalmic coding.
PLEASE NOTE: Due to unforeseen circumstances related to the COVID-19 outbreak, we are canceling this year's Perspectives in Eye Care event. If you have any questions, please email the organizing committee at info@mneyefoundation.com.
We look forward to seeing you all in 2021.